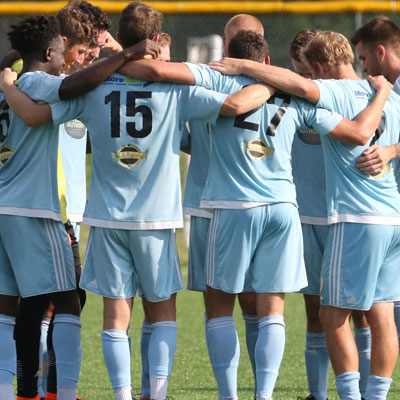 West Chester United will join division with Reading United, Philadelphia Lone Star, Lehigh Valley United and Ocean City Nor'easters
West Chester United's already successful summer U23 program is adding to its already sizable footprint with the addition of a USL League Two team for the 2020 season, the league announced on Tuesday.
The West Chester United Predators will be joining Reading United, Ocean City Nor'easters, Lehigh Valley United and fellow League Two newcomers Philadelphia Lone Star in the Mid-Atlantic Division this summer.
"We're excited to welcome West Chester as a quality addition to League Two," said Joel Nash, Vice President of USL League Two, in a news release. "They represent another strong group in a growing contingent of Pennsylvania clubs, with leadership committed to developing young soccer players for the next level."
West Chester United was founded in 1976 and offers a range of programs for all ages, which includes the Penn Fusion Academy at the youth level and teams in the United Soccer League of Pennsylvania.
"Being part of League Two will offer our players a challenge at the highest levels, while helping them grow on and off the pitch," said Blaise Santangelo, West Chester United director and head coach, in a news release. "We will continue to produce professional prospects as one of the top pre-professional clubs in the country."
The USL League Two team will be an addition to the program, which has fielded a team in the National Premier Soccer League since 2017, has competed in the regional Northeast Elite Soccer League the past two years and won the USASA Region 1 U23 Championship three of the last four years.
To Know More : https://www.brotherlygame.com/2020/1/14/21065574/west-chester-united-adding-usl-league-two-team