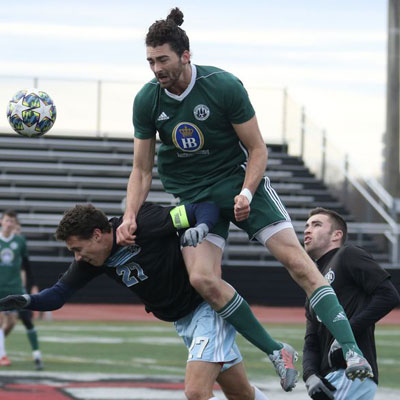 Atlantic City FC, West Chester United and Vereinigung Erzgebirge won't leave their respective states if they advance through the first two rounds.
Atlantic City FC, West Chester United and Vereinigung Erzgebirge have a chance to play the first two rounds in the U.S. Open Cup without leaving the state.
West Chester United will host Vereinigung Erzgebirge on Wednesday, March 24 with the winner advancing to the second round to play USL Championship club Pittsburgh Riverhounds at Highmark Stadium on April 7.
Atlantic City FC hosts Newtown Pride FC on Thursday, March 25 with a chance to also host a second round game against USL Championship team Austin Bold FC on April 8. Both games would be played at Rowan University in Glassboro, N.J.
VE qualified for the 107th edition of the Open Cup through local qualifying, beating West Chester United in the third round of qualifying. They'll face a different West Chester United squad, which qualified through the NPSL, and won't be able to field any of their players who played in qualifying.
Atlantic City FC qualified for the Open Cup for the first time in club history after winning the regular season title in the Keystone Conference of the NPSL.
The Philadelphia Union won't enter the competition until the fourth round along with 11 other MLS teams. Eleven MLS teams will enter in the third round.
Every game of the Open Cup will be broadcast on ESPN+.
To Konw More: https://www.brotherlygame.com/2020/2/4/21123152/south-jersey-pennsylvania-hosting-early-rounds-of-u-s-open-cup